Professor of Surgery, Adjunct Professor of Management, Policy and Community Health, University of Texas; Former President, Society for Prevention Research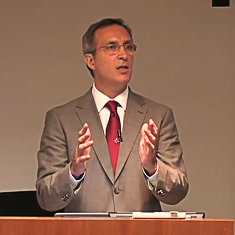 Dr. Larry Gentilello is professor of surgery and adjunct professor of management, policy and community health at the University of Texas. He has served on multiple federal policy panels, including the Centers for Disease Control, National Institutes of Health, National Highway Traffic Safety Administration, Center for Substance Abuse Treatment, Office of National Drug Control Policy and others. Previously, he was on the faculty of the University of Washington School of Medicine, where his research focused on injury prevention and public health.
Dr. Gentilello received his M.D. from Albert Einstein School of Medicine, and completed a residency in general surgery at the University of Texas School of Medicine in Houston. He also completed a fellowship in surgical critical care at the University of Texas and a fellowship in trauma surgery at the University of Miami. He has published over 300 peer-reviewed articles, textbook chapters, abstracts and monographs. In recognition of his research and policy work on alcohol and injury, Dr. Gentilello received an Innovators Award from the Robert Wood Johnson Foundation, an award for Expanding the Frontiers of the Field of Addiction Medicine through Research and Innovation from the American Society of Addiction Medicine and is on the Board of Directors of the American Board of Addiction Medicine.