Raising money is easier than you think! Use our selection of resources from one-sheets on how to raise money fast, to information you can share with your donors about Shatterproof.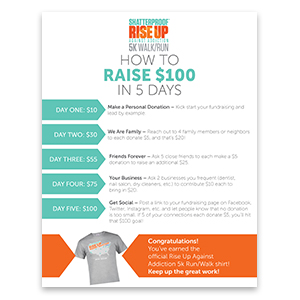 Raise $100 in 5 days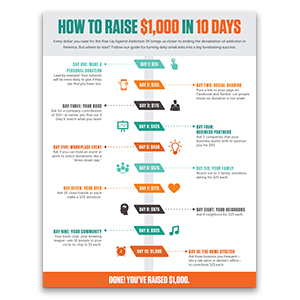 How to raise $1,000 in 10 days

How to host your own fundraiser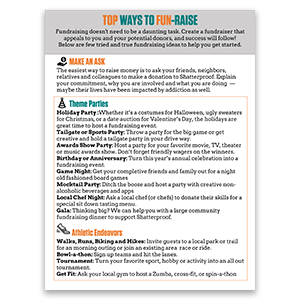 All kinds of fundraising ideas for your team or on your own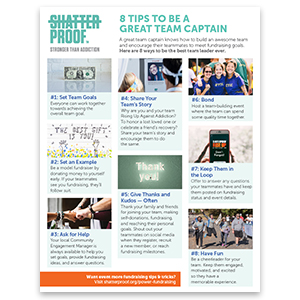 8 tips to be a great team captain. Watch and share the accompanying video!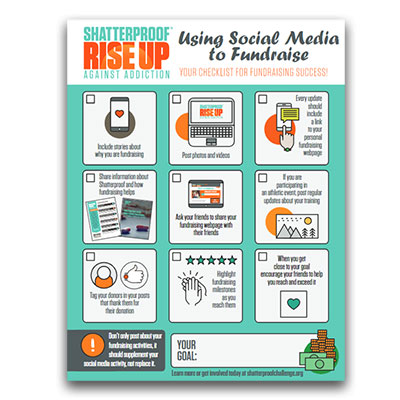 Social media fundraising checklist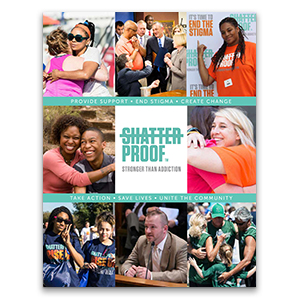 Information about Shatterproof and what we do as an organization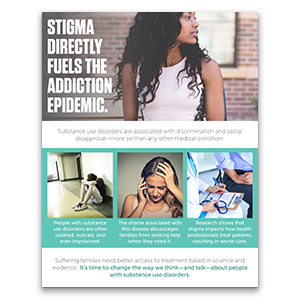 Information about stigma and how we can change our language when talking about addiction