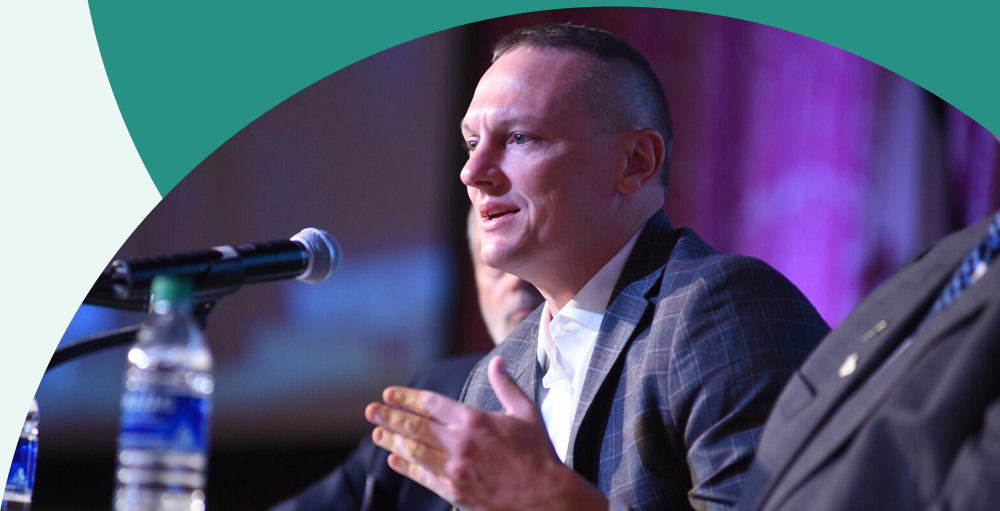 Advocacy Accomplishments
Together, we're creating state and federal policy change that makes addiction treatment more effective, affordable, and accessible.
Addiction is an illness like any other. But too often, patients can't access effective care because unnecessary barriers stand in the way.
Policy change is a critical tool for removing those barriers. Together with our advocacy partners and our passionate community, Shatterproof is committed to informing and enacting state and federal legislation that makes addiction treatment affordable, high-quality, and easy to access. By focusing on key priorities, we're taking a strategic approach to making addiction treatment more effective and accessible for all Americans.
Here are some highlights from the last several years of our policy work.
2021
Shatterproof worked with several states, including New York (S7194/A6395) and Nevada (AB 374 and SB 390), to ensure opioid settlement funds go toward substance use prevention, harm reduction, treatment, and recovery services.
In collaboration with mental health advocates like the Meadows Institute, Shatterproof worked with Texas lawmakers to pass Medicaid coverage of the collaborative care model through SB 672. This will ensure integration of behavioral health services in the primary care setting and help provide connections to substance use disorder treatment. Read more about our payment reform work.
2020
2019
Shatterproof helped expand access to evidence-based treatment by working with advocates to pass legislation prohibiting prior authorization practices in Missouri (Senate Bill 514), Texas (HB 3285), and Colorado (HB 19-1269). These bills require the state Medicaid plan to include all the FDA-approved medications on the preferred drug list, and it requires that all treatment programs disclose which medications they offer.  
Shatterproof worked in Connecticut (House Bill 7125) and Colorado (HB 19-1269) to strengthen mental health parity and addiction equity act compliance procedures. 
Shatterproof worked with elected officials and advocates in California to pass SB 823 which requires all licensed in-patient addiction treatment facilities in the state to adopt and maintain evidence-based treatment criteria in order to receive and maintain their licensing. 
2018
Shatterproof launched an opioid use disorder payer research pilot to identify areas where insurance policies and payments can and should be modified to improve access and quality of addiction treatment. 
Shatterproof was a key advocate for passage of HR 6, the Support for Patients and Communities Act. This legislation helped increase the use of medication-assisted treatment, encourages the use of evidence-based best practices among treatment providers, and more. Read more about the final package and Shatterproof's role in the legislation here. 
2017
2016 
2015
2014
2013
Shatterproof garnered 21,000 signatures on a collective letter sent to President Obama, demanding issuance of the final regulations of The Mental Health Parity and Addiction Equity Act of 2008. The regulations were issued on November 8, 2013.