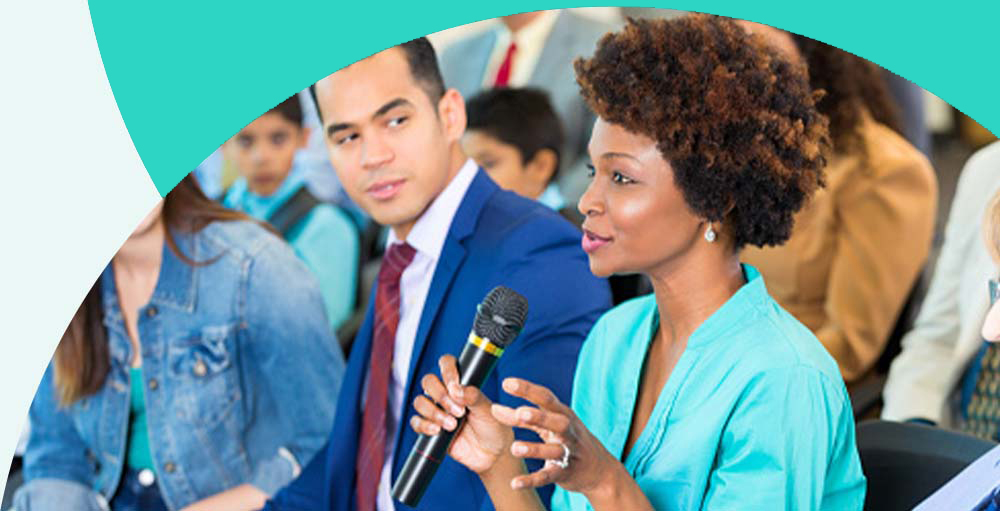 Shatterproof Junior Council
Join a Junior Council to support the advocacy, program and fundraising priorities of Shatterproof.
Shatterproof Junior Councils (SJCs) support the mission of the organization through efforts to shatter stigma, raise awareness of addiction as a disease, and raise funds to support programs.  Shatterproof Junior Councils are regional cohorts of young professionals between the ages of 23-41.
SJC members share persuasive stories that support the advocacy and program priorities of Shatterproof.  SJCs exist in strategic markets and dedicate time, talent and treasure in support of the Shatterproof mission. 
I got involved with Shatterproof because I was working 80-hour weeks at my job and kept asking myself – "Is this it?" I felt like something was missing in my life, and I wanted to both enrich my life outside of work and give back to a cause that had touched me so personally. I also felt really alone before this - I didn't have friends whose families had been touched by addiction, and getting to meet with over 50 young adults who all had this shared interest made me feel a sense of connection and community that I never had before. I have gotten an incredible network of friends and colleagues, opportunities to feel empowered, access to resources and information, and relationships with the amazing Shatterproof staff.
Nicole Rothschild, Founding Member
Become a Shatterproof Junior Council Member
Shatterproof Council Members stay in-the-know through national and regional meetings.
They take on special projects to shatter stigma, connect people to an innovative treatment-finder, engage in fundraising and awareness events, introduce Shatterproof to their networks, and they educate others about the disease of addiction.
A member commits to:
Encouraging personal and professional networks to know Shatterproof
Sharing their connection to the cause in support of messaging, advocacy and more
Time necessary to learn about the history, programs and goals of Shatterproof
Communication with peers between meetings
Participation in no less than 85% of the scheduled meetings
Contribute a personally significant gift annually and support fundraising project
Optional participation:
Ad hoc opportunities as presented by Shatterproof staff (media, panels, speakers, blog posts, testimonials) etc.
Consider hosting a personal event to engage friends, families and colleagues
Benefits of membership:
Ongoing education about the addiction epidemic and how the Shatterproof community is making an impact
Camaraderie with other like-minded young professionals
Early experience in board-level responsibility and opportunity
Support and guidance from Shatterproof leadership
Invitations to engage in unique opportunities (speaking, panels, blogs, focus groups, etc.)
Consideration, as appropriate, to other Shatterproof board and staff committees
Opportunities to join currently exist in the following markets:
Boston • Dallas-Fort Worth • NYC • Raleigh-Durham
San Francisco Bay Area • Southern California • Washington, DC

Interested in starting a new council or joining one?