The science is indisputable: addiction is a chronic disease that changes the brain.
Get the facts about addiction, its cost to society, and its harmful stigma.

The science of addiction
Evidence and research show that addiction is a chronic disease that changes the brain. But the disease of addiction is also preventable and treatable. Learn more.
Drug types & effects
From opioids to alcohol, prescription medications to illicit drugs, get information about different types of substances and signs that someone is misusing them. Learn more.
Addiction is a public health crisis
Overdose is now the #1 cause of accidental death in the United States, recently surpassing car accidents. Every four minutes a parent loses a child to addiction, and the rising cost of addiction now exceeds $400 billion a year. Learn more.
The stigma of addiction
Research shows that the stigma of addiction keeps people from getting the treatment they need. Learn more about stigma, and how we can reduce it.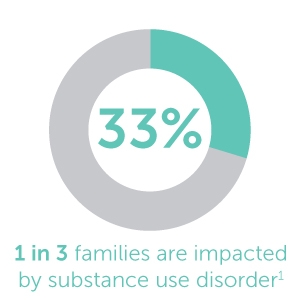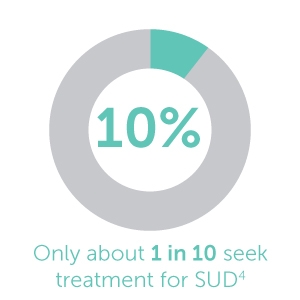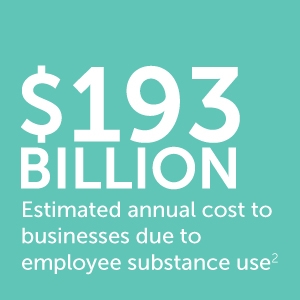 1. Facing addiction in America 2016 analysis, based on results of SAMHSA 2013 national survey on drug use and health and OASAS drug-free America 2011 national survey.
2. Estimated economic cost in 2007, the last available estimate. Source: National Drug Intelligence Center. National Threat Assessment: the Economic Impact of Illicit Drug Use on American Society. May 2011. Department of Justice, Washington, DC. 3. Jonas DE, Garbutt JC, Brown JM, Amick HR, Brownley KA, Council CL, et al. Screening, Behavioral Counseling, and Referral in Primary Care to Reduce Alcohol Misuse. Comparative Effectiveness Review No. 64. Rockville, MD: Agency for Healthcare Research and Quality; July 2012. Available at: http://www.ncbi.nlm.nih.gov/books/NBK99199
4. Center for Behavioral Health Statistics and Quality. (2016). Results from the 2015 national survey on drug use and Health: Detailed tables. Rockville, MD: Substance Abuse and Mental Health Services Administration.